Tannus Tires Semi-Slick
| | |
| --- | --- |
| Brand: | Tannus Tires |
| Availability: | In stock |
| Delivery time: | We'll ship this out of our warehouse in one business day. |
Perfect for road, commuter, and hybrid bicycles. Available in stylish colors. -PRICE IS FOR SINGLE TIRE -Includes 3 sets of locking installation pins and a S-Tool -Smaller size same great quality
Tannus Tires Semi- Slick
Revolutionary in bicycle technology, the Tannus Tire is 100 percent flat proof.
Made from patented light weight foam material, this tire for bikes will keep you riding hard no matter what sharp objects are on the road.
These parts for bikes can last for up to 5,000 miles; however, they are still normal bike tires.
Lightweight, normal, and resistant to any damage on the road, these Tannus Tires are 100 percent flat proof. No more worrying about getting a flat tire on your ride, instead you can speed through the countryside or around town on reliable tires for bikes regardless of the terrain. Flats are a thing of the past now with these Tannus Tires. You won't ever have to worry about anything puncturing your tires again. You'll never want to go back to regular bike tires because you'll find everything you need with these high quality parts for bikes.
Diameter is 20 inches and 1 ⅛ in width
Available in 12 colors
Check the chart below to see our sizes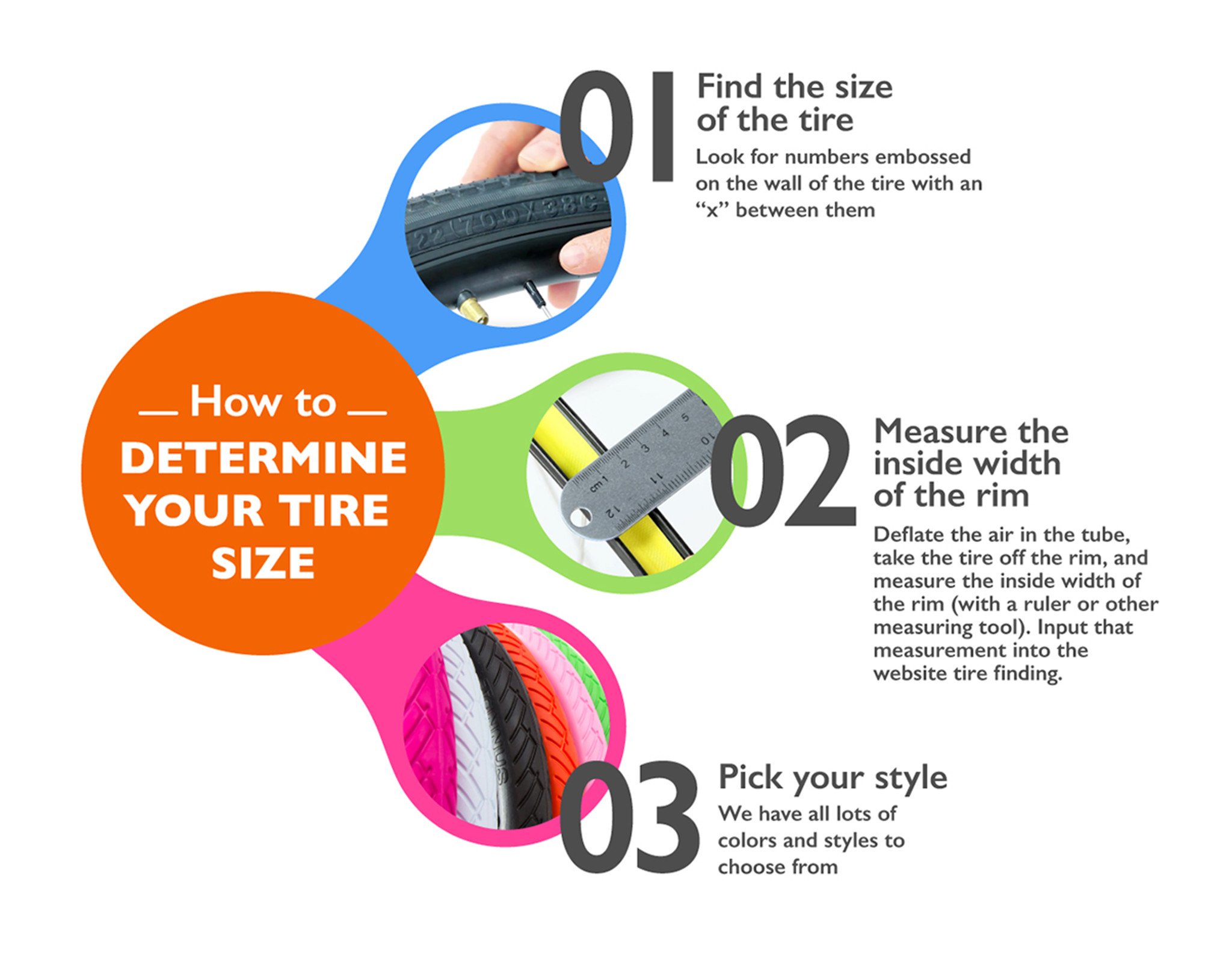 Ryan Cook
Tannus Tires Semi-Slick
I ride mine on my commuter bike. I have about 500 miles on them and they are great. No saddle bag, no pump all I do is ride to work and don't worry about flats anymore.
5

/

5