Not only do Tannus Tires stop you from getting flats, they also make a great tire to train for your races on. I did all my training for my big races this year on Tannus Tires and had the best racing results of all my road races.
Training on Tannus Tires
I am cursed with getting flats at just about every bike race I do and at least half of my training rides. I am a big guy, I am 6'4 and 185 pounds, but the kind of luck I have is crazy bad. Just ask my riding buddies; they'll all tell you. I have been road racing for about 9 years and the best I have ever done is 10th place in a race. I had a couple times I would've done better if it weren't for a mechanical issue. As much as I love to race, I am just too big, or at least that was my excuse, so I started looking for a flat-free bike tire.
As a bike store owner, I see a crazy amount of people coming in with flat tires, which lead my business partner and I started looking for a flat-free tire in 2015. After researching and testing all the different products out there, we went with Tannus Tires. These airless are the best flat proof system on the market. In fact, we love them so much we now sell them as a business. I know I am biased, but my results speak for themselves.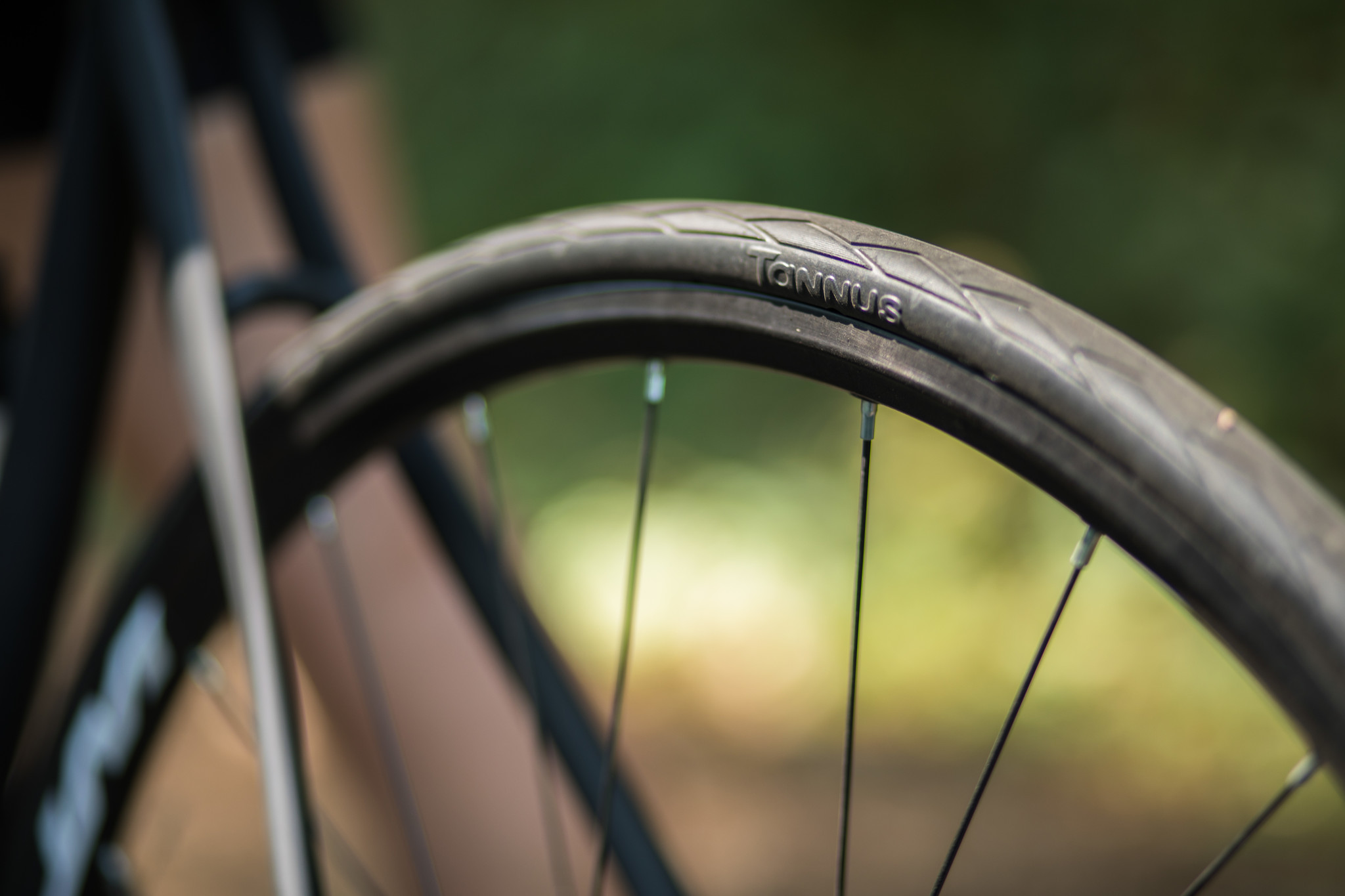 I have been riding Tannus Tires for all my commuting and training. Tannus has a higher rolling resistance than normal tires; anywhere from 2% to 4% depending on the tire and rider weight meaning these aren't tires you'll use on race day. However, for commuting and training, they're perfect. They ride and handle very similar to normal tires and after a couple rides you get used to the added rolling resistance.
After about a month of riding them during our testing, it hit me that this is a perfect tire to train for races on. Not just for the flat protection, but having the extra resistance would force you to push harder than if you were riding a normal tire. My training concept basically was that by adding more resistance while I train forces me to work harder and when I take away the added resistance or weight during my race it will essentially make me faster. This is not a new concept. Baseball players put weights on their baseballs, runners will run with weights on their ankles, martial arts experts, gymnasts etc. So the concept I came up with was to use Tannus for all my training rides then switch to my normal air tires for the race.
For the 2017 race season I decided I was going to do 100% of my training on Tannus tires. I road 1000's of miles this season and didn't really change much on my training routine. I trained about the same as I always do; the only thing I changed was that 100% of my rides were on Tannus.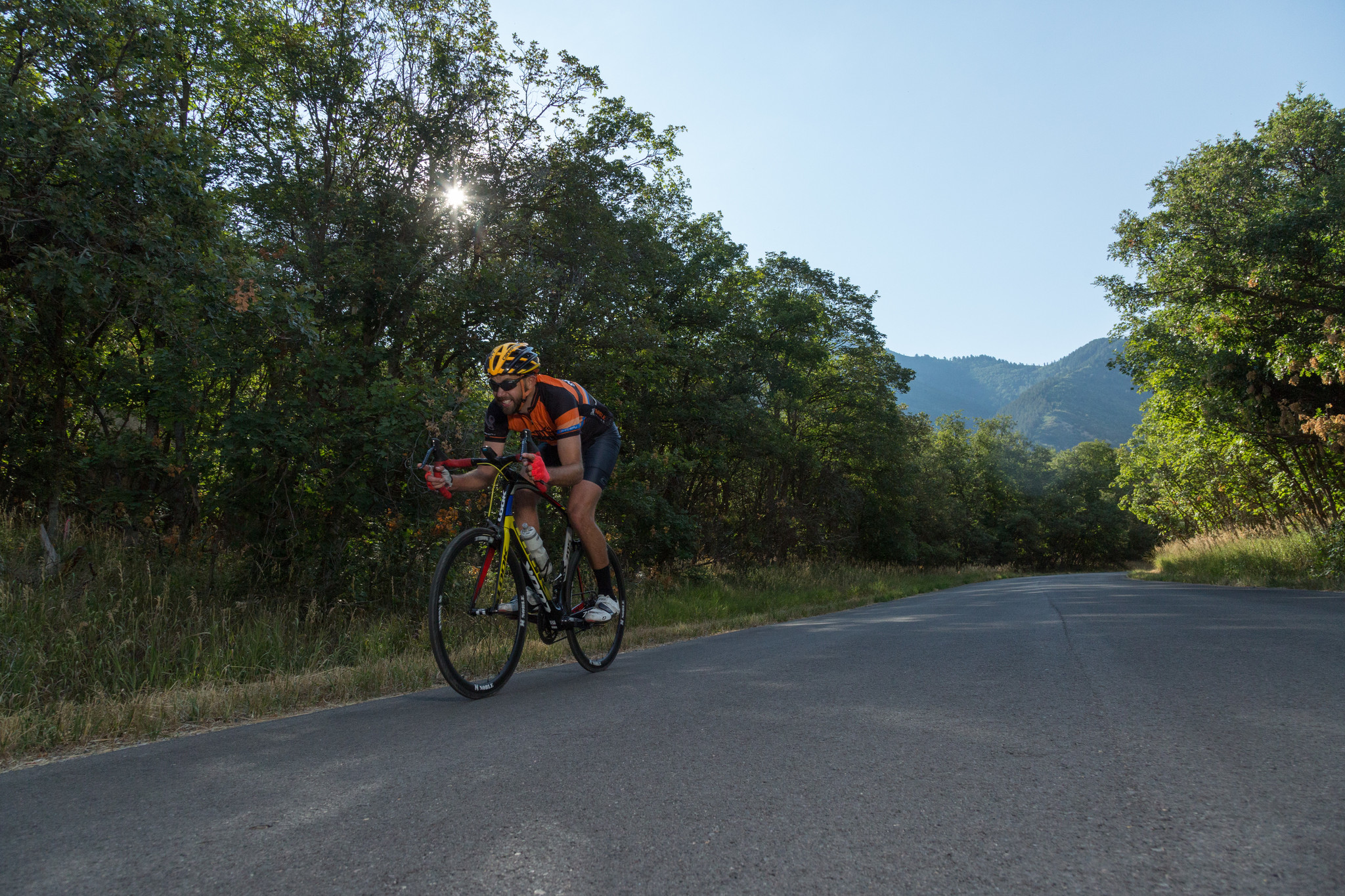 My first big event was the Desperado Duel in Southern Utah. This is a 150-mile race that has about 6000 feet of climbing and is in some of the most beautiful scenery you can find. This was the first time I had done this event and heard it was a great event. I was able to keep up with the lead group for the first 100 miles and then when the last big climb came a grueling 25 mile 5000 feet climb I was able to leave the pack and I ended up getting 2nd place overall. I was super excited and very surprised considering I'd never done better than 10th place.
The last big race I trained for was Lotoja. Lotoja is a 204-mile bike race that goes from Logan, Utah to Jackson Hole, Wyoming. This was the 7th year I did the race and I finished it with the best I've ever done with a time of 9 hours and 45 minutes, 10th place for my division. I was very proud of this time because most people take over 11 hours to complete the course as it has 3 mountain passes to climb with a total vertical of 8,000 feet. I trained for this race as I had done during previous years, several big rides beforehand, with rides during the week but the one change for this year was training on Tannus Tires. Before the race I switched to the Vittoria Corsa tire which is currently rated to have one of the lowest rolling resistance of any pneumatic tire.
The whole race I felt great, I was able to climb the mountain passes at the front of the pack and still keep my heart rate low. After about 100 miles of riding I felt the group I was with was going to slow so I broke away. I knew I probably couldn't ride the next miles solo without them catching so I didn't push too hard, I kept my power and heart rate at a moderate pace. However even at the moderate pace it still took the group 50 miles to catch me. Once they caught me I felt great, and felt like I could keep up with them the rest of the day, but then it happened, you guessed it I got a flat. I was able to fix my flat but once everything was back in order they were long gone and I lost a lot of time. I still managed to finish the race a full 28 minutes faster than my record before, which I was happy about especially since I did get a flat.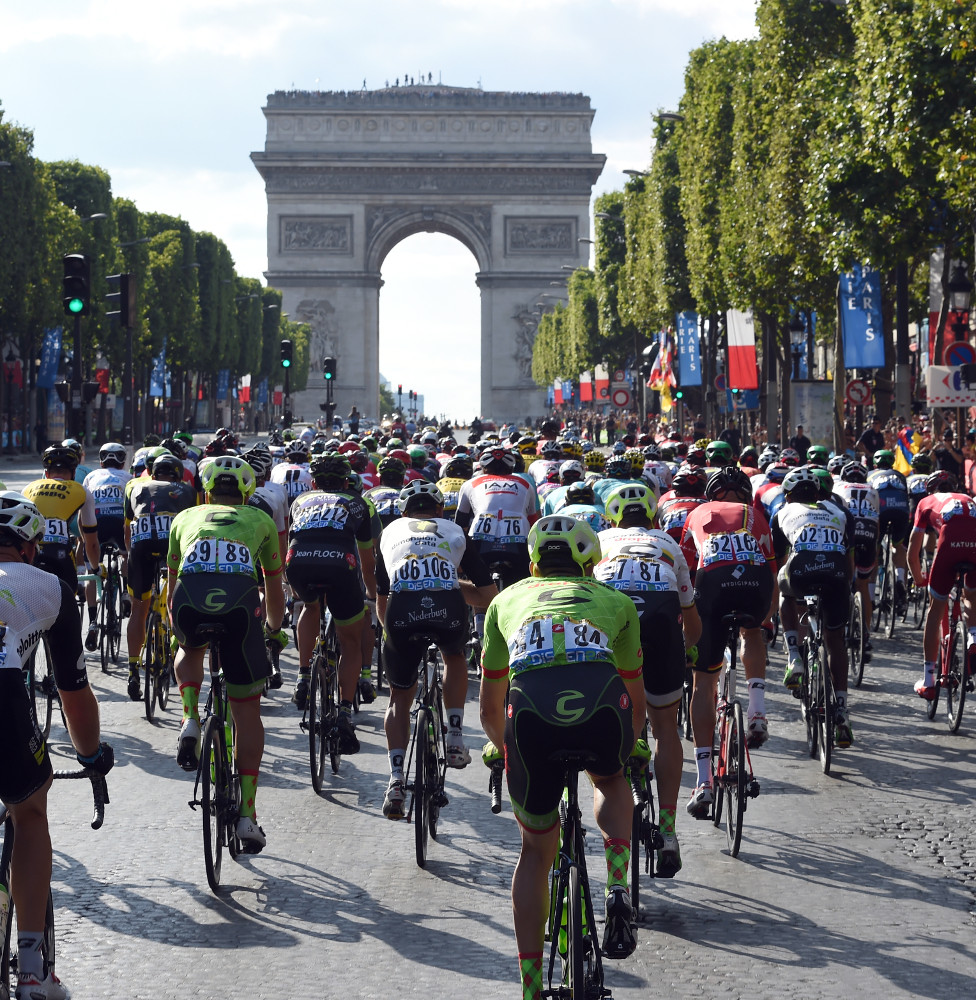 I have also done several shorter distance races and have seen improvements there. My experience has led me to believe that Tannus is a wonderful way to train. Not only does it eliminate flats but it will make you faster. Tannus is being used by triathletes as well to train and they love it because they can do all their interval work outs and not have to worry about flats.
After what I call the initial break in of the tires, which is about 40 to 50 miles, you really forget that they are different and they become normal. You really don't feel any different until race day when you go back to your race tires. I know I am slightly biased but I love these tires for training and commuting they just make so much sense and are absolutely hassle free.