Posted on
By Spencer Felton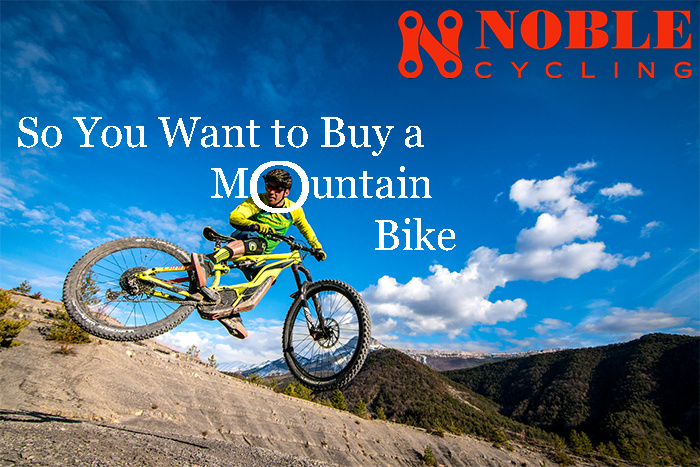 You're in the market, but what kind of bike is right for you?
I understand that you are in the market for a bike, specifically a mountain bike. Well, you have come to the right place. I am going to give you the quick and dirty version of the differences. For more in-depth questions about what kind of bike fits your bike style, consult a local bike shop and take one out for a test ride. I always recommend a test ride. If the bike isn't right, you won't ride, and if you don't ride, you may never know the meaning of true happiness. 
Also, as a quick aside, I will be addressing further elements brought up here in the coming weeks. If there is anything you want to know about, make sure to send a comment and I will make sure to address it. Also, if you think I got anything wrong, let me hear it, there is never a penalty for learning. 
There are five basic types of mountain bikes. 
1. Hard Tails
The hardtail. The OG of the bicycle. The bike ridden by kings and peasants alike. Hardtails are exactly what the name prescribes. This class of bicycle is not equipped with rear suspension and provides plenty of ability and tons of fun if you are willing to go the distance. Typically, hardtails are meant to be pedaled and are therefore normally more efficient than bikes with rear suspension. Modern hardtails are equipped with ranging drivetrains and ranging tire sizes and widths. Normally, hardtails have a steeper head tube angles to get you int he right position for pedaling. 
2. Cross Country/ XC Bikes
While there are some XC bikes that enjoy a rigid rear end, many utilize the bum-sational discovery of suspension. Enter rear suspension. Less squishy than trail bikes but just enough for some of the bumps along the road. XC bikes also utilize a steeper head angle than others and also enjoy less front suspension than some of the other bikes. Typically lighter than any other bikes, XC bikes excel over hills and through cow trails where pedaling efficiency is king. While fun to ride uphill, the XC group have shortcomings when going downhill with bigger drops and technical rock gardens. When your riding begin to develop into a more downhill focused ride, it may be time to move to a trail bike. XC bikes noramlly use a 29" wheel for the benefits of rolling speed and normally utilize a head angle >65º. 
3. Trail Bikes
Mid suspension and lots of fun. If you are going to have one bike in your garage, this would be the recommendation. It is a good pedaler and also a good desender. The head angle hovers around 66º so you can get behind the seat and also over the front bars to get proper leverage for pedaling or taking the platform jump. Either way you're set. 
4. Enduro Bikes
Right in the middle of everything. Bikes residing here are okay at pedaling but they prefer to go downhill. 
5. Downhill
Lots of suspension. 1x drive train. This is the bike your mother warned you about but you didn't listen. Not a phenomenal pedal bike but prefers utilizing gravity. 
I am going to be honest with you guys, i wrote this entire blog post and then it deleted on me. I am filling it in the best I can but it is frustrating. I will fill tihs in when i get a free second but right now, my spirit is shot.