Posted on
By The Back Room Bandit.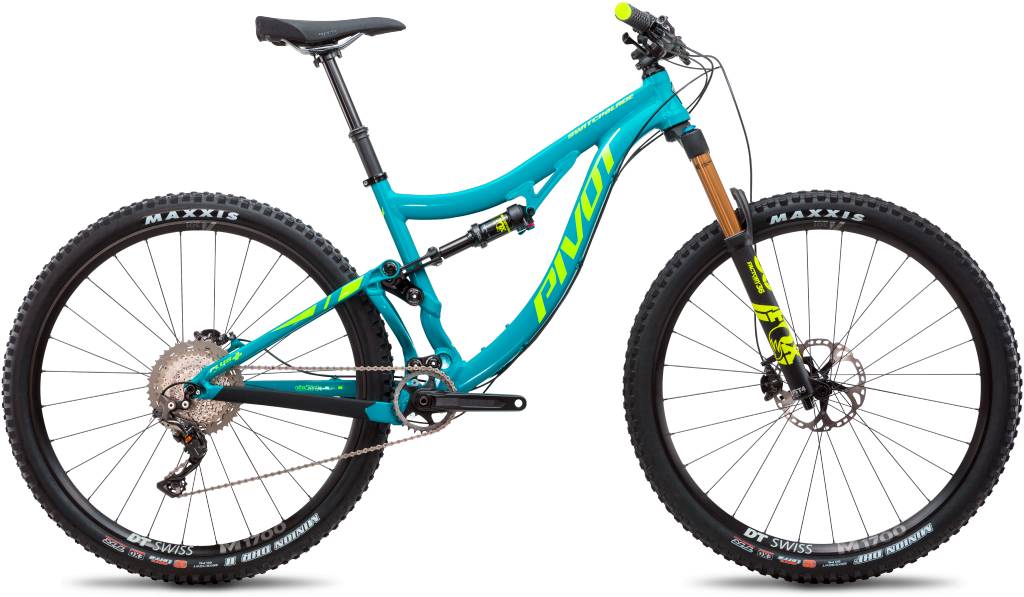 Well hello there, aren't you looking mighty fine today. See that hunk over there? Let me introduce. His name is Switchblade, Pivot Switchblade and he has a license to thrill.
Okay, so you know its name but do you really know who or what you're dealing with? I will give you the quick and dirty rundown of my impression, the opinions of the other wrench monkeys here at Noble Cycling, and the opinions of the benevolent overlords who sign the checks.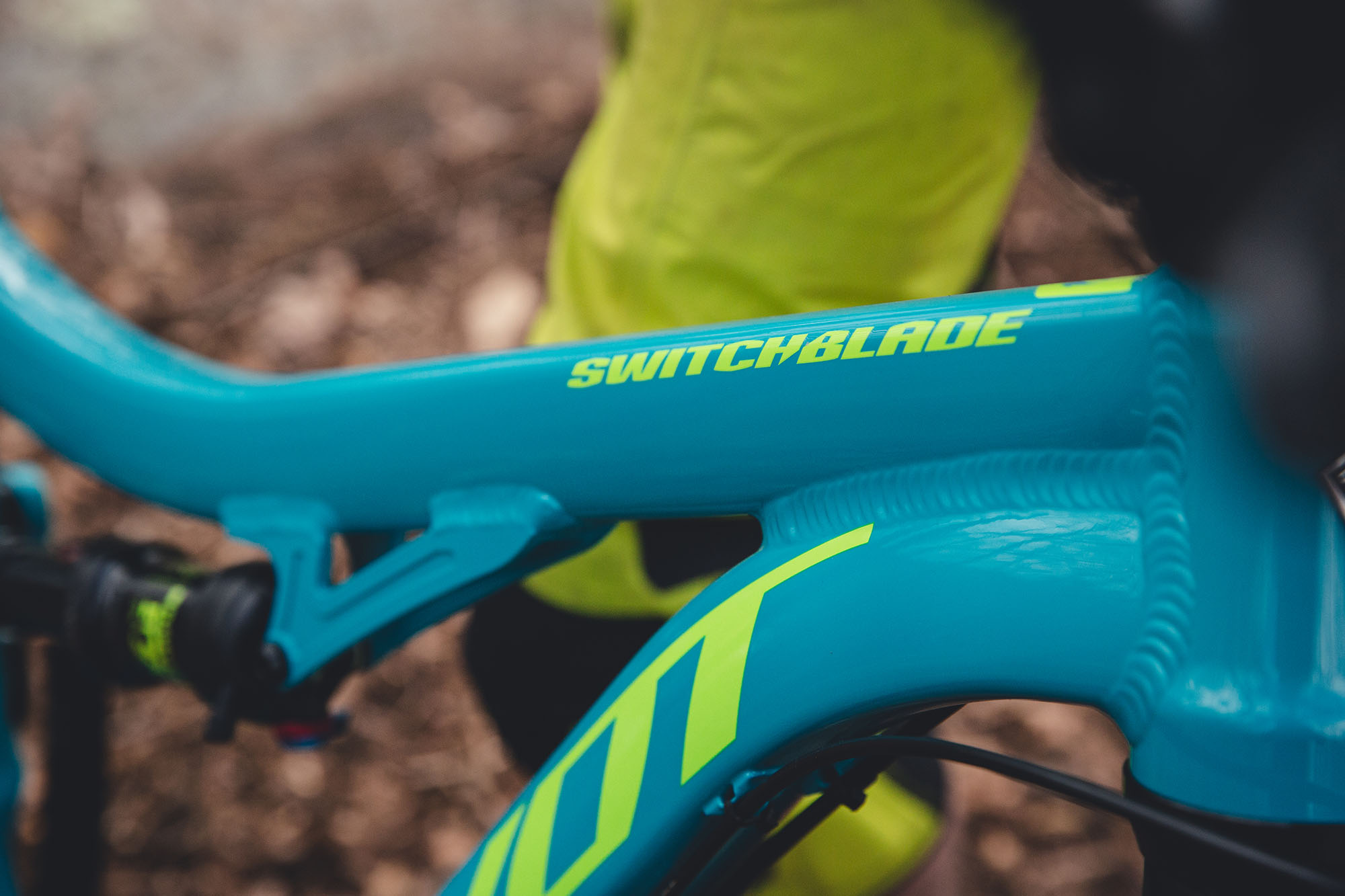 I flipped a coin and have elected to tell you about the not so obvious things first. (It was heads for all those of you that were wondering.) If you have a problem with that and think that I didn't actually flip a coin or that I did not in fact pick heads, please start at the bottom of this post and read it in reverse order. 
The number one elephant in the room that we did not catch right off the bat was the reasoning behind the Switchblade name. The name of this bike refers to the different abilities this bike has concerning the different wheel sizes. Similar to a switchblade knife that is good for everything from shaving to carving a turkey, this bike is good in all circumstances. Thanks to what Pivot calls suberboost, the Switchblade can use 27.5, 27.5+, or 29 in tires and rims. This opens up a whole lot of opportunity for the world of mountain biking because the different tire size brings with it different advantages. However, these advantages are reserved for a separate blog post. But it was really interesting that the Switchblade can go from a 29in wheel to a 27.5+ wheel.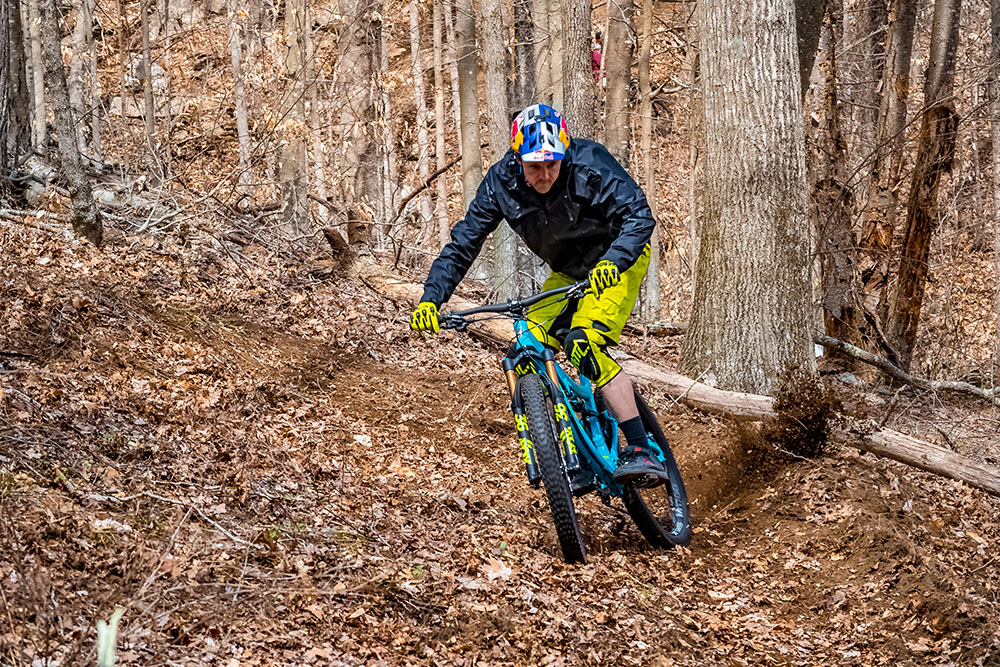 Besides sounding like the superpower of a toddler, superboosting provided a huge benefit to riding offroad because it stiffened up the ground contact. As a bigger guy with a large ego to protect, I always worry about tires folding on me. I had a bad experience, but I don't want to talk about it. Anyways, because of the superboost the bike felt more secure than most mountain bikes that I have ridden. It allowed me to take a much more aggressive angle and be much more confident that the bike was going to be able to handle it. 
In a prison fight, the Switchblade would be ready to brawl, like a Thor type character; he seems a nice but he is ready for so much more. While the Switchblade comes with different option drivetrains ranging from XT to XO1, all models feature a Fox 36 front shock which means that this bike is more than ready for that fight. I tried the aluminum Race build and have already started saving my pennies for my next bike. Pivot created the Switchblade it to be an all arounder but it is a climbing machine with a wild side when it comes to downhill. It handled drops and corners like it was made especially for me and my riding style. All those that tried the Switchblade had a similar experience. it also comes loaded with a Fox Transfer dropper post to protect all the jewels you care to go riding with. It's a purebred fighter so you better hold on tight and get ready for a great day of riding.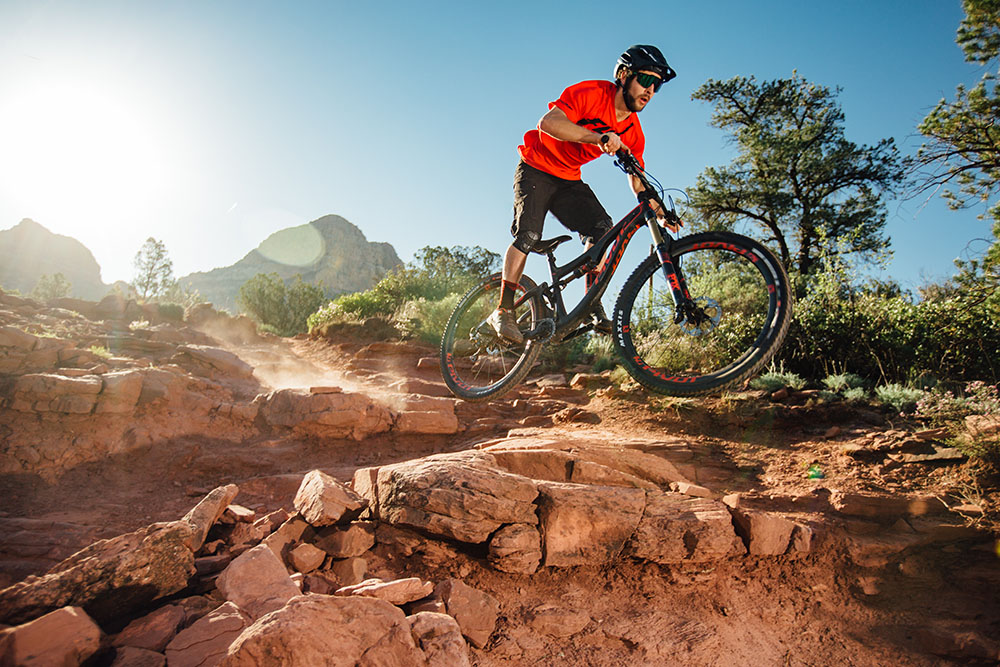 Now a plug from the company's website for stuff that I didn't know when I rode it but explain so much now that I think about it. The Switchblade has the shortest chainstays in the game which translates to a very responsive rear end. Its true, the shorter chainstays transfer your center of gravity forward and put you in a better position over the bike to get up out of the saddle and get up any mountain in your way. I could go on and on about bikes but that's not fair to you. The bike is phenomenal so come in and try one out for a test ride. We wouldn't have the switchblade in our showroom if we didn't ride the bike beforehand and fall in love. But seriously, the new generation only wants to read reviews but why read a review when you can come try it out and have an instant review?