Posted on
By The Noble Cyclist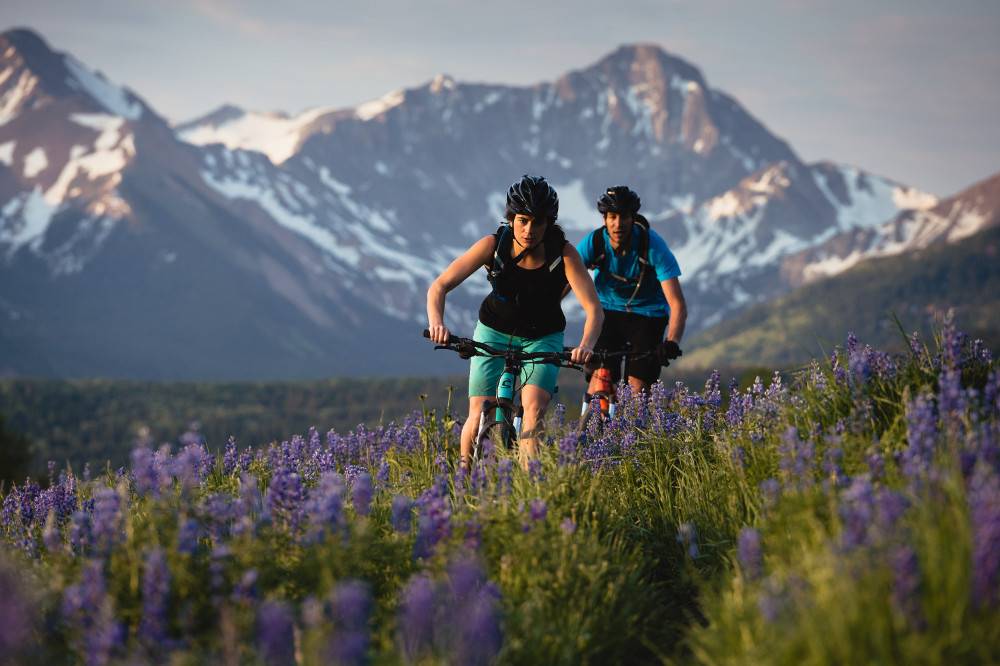 With the temperature warming up a little bit, its time for you to get ready for your best year ever. You're  probably sitting there wondering to yourself, "Oh Great Noble Cyclist, I AM ready for riding season. I AM ready to get out of the house and back in the saddle. I AM ready for the freedom that only comes from a nice long bike ride. I AM ready for riding! BUT HOW DO I GET READY!?!" I will tell you what spring riding means. It means spring cleaning at home, Valentine's Day for the family, and obviously getting you and your bike in shape for the upcoming biking season. I get it, winter doesn't really give you much time to exercise and stretch out. Now that spring is just around the corner, it's high time to put those padded bike shorts back on for another year of freedom and fun on the road or mountain trails. But before you hit the trails and the open road, ask yourself one question – Have you prepared yourself?
Easing Back to Shape
Biking is fun. However, to get the most out of your riding season, you need to make sure that your body is ready for the exertion. Even though this winter wasn't extremely long, the muscles most commonly used for cycling have been sitting and need to get back into the swing of things. But don't worry. I'm looking out for you and have compiled a list of the 6 things you need to consider while getting back into biking shape.
1.) Take it slow
Getting back into shape should be a process. You don't just suit up, do an hour of biking, and then declare you are ready to take on the world. It's understandable that spring rides get you excited but you wouldn't want to be caught with a cramp or a bad injury on the wrong side of Utah lake where there is no phone service. Take it slow. Increase the intensity of your exercise/practice slowly if you feel that your body is already catching up with you. For instance, start with intervals of high-intensity training on some low-intensity rides. A few weeks of preparation might be necessary before going back to your regular routine.Since Utah is famous for have a few weeks of false spring, don't be afraid to get back on the trainer or spin bike to get ready for the long rides of summer.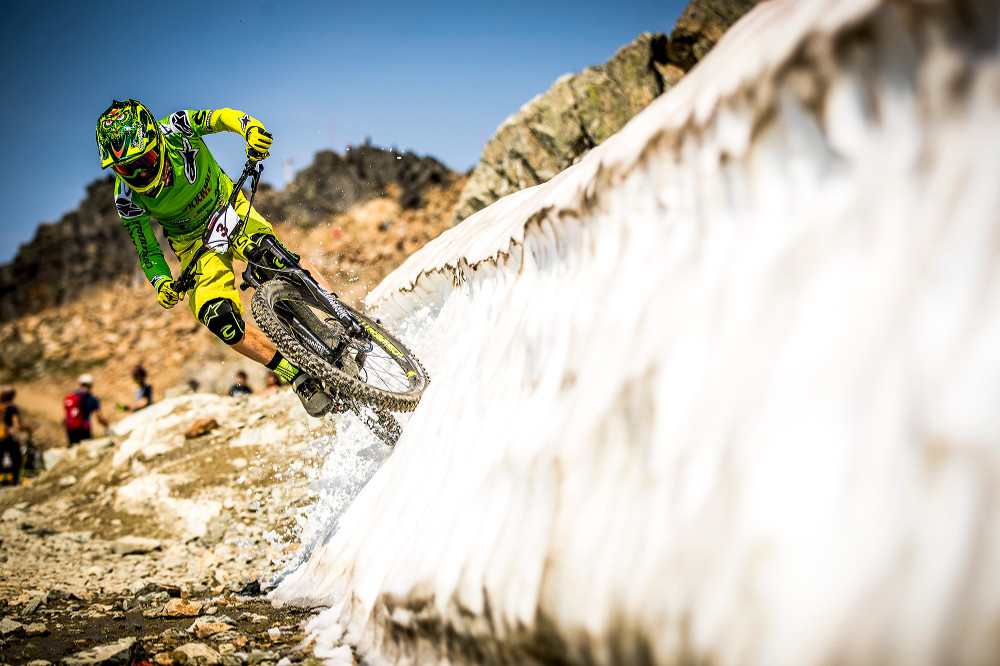 2.) Set a goal
Creating a goal is one of the best ways to motivate you to get back into shape. Create a realistic goal in order to get yourself back into the saddle. A few months of inactivity may have changed your daily routine; so start with an achievable goal and work from there, always being sure to challenge yourself. Biking to and from work may be the perfect way to get started. Remember to give yourself a timeframe so you can regularly check your progress. A goal should be a challenge that you can welcome, not a problem you have to hide from or feel guilty about.
3.) Get your Gear Ready
It's been a few months since you had your bike out so it may be time to bring it in for a tune-up and tighten your cables.  You'll want to make sure your bike is primed before venture out.  Riding on a rickety bike can really ruin the ride and that's the last thing you want.  You may also need to adjust your bike fit so be sure to check the shop to make sure you're on the right track. If you have Noble's Life Time Service, be sure to bring your bike in and have us tune you right up, and if you don't, no worries, bring it in and we can take a look at it. 
4.) Be Aware of injuries
When you start feeling pain while on early training rides, don't wait until it gets worse. Most biking injuries start out as minor pains that most cyclists ignore. Overuse injuries caused by pedaling or postural asymmetry are some of the common problems which can eventually lead to serious biking injuries. Waiting for these "pains" to become full-blown injuries may cost you your biking season and no one wants that!
5.) Stay motivated
Starting slowly towards your goal might make you antsy, but stay on course and trust the process. Keep your goal in mind, put it somewhere you can see it,  and don't forget why you are doing the exercises or conditioning in the first place. There is nothing better than pulling back into the driveway or parking lot after a great morning ride when you're in biking shape. Being motivated also means that being patient with the process and not rushing things.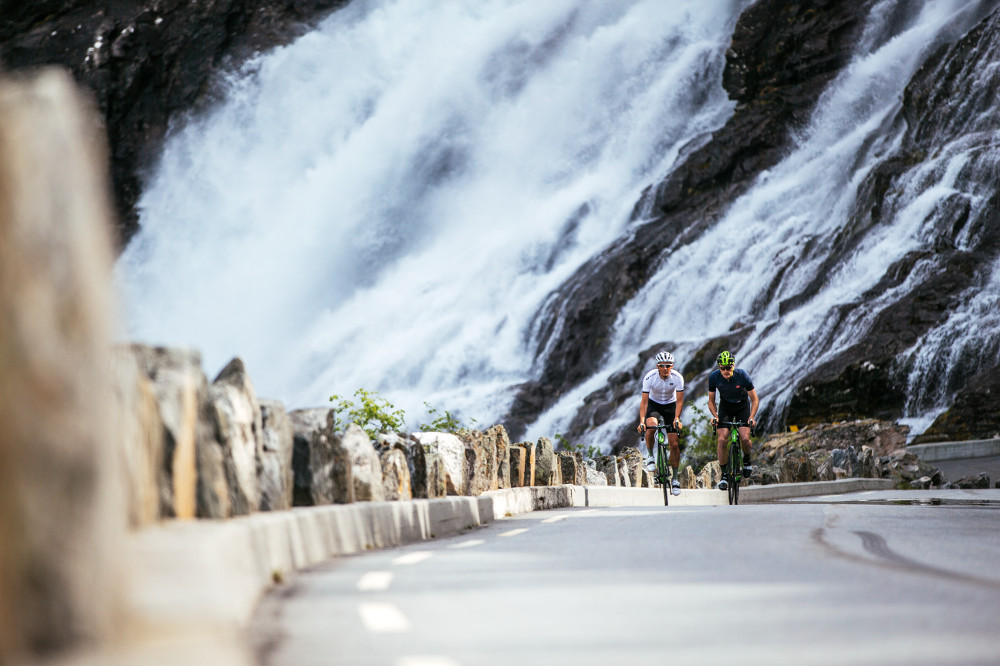 6.) Eat and drink right 
You're investing time into your training and therefore it makes sense to aid in that investment through your eating habits. Winter and holiday dieting might have resulted in a few extra pounds so you'll want to watch your portions and try to cut back on too many carbs or sugars.  If you can't seem to take those extra pounds off with exercise and a new diet, you may want to consult a dietician or come in and have a chat with Kyle, the Noble Fitness Coach. Secondly, don't forget to stay hydrated before, during, and after your rides.  You will sweat more during this phase so you will have to drink more fluids.
7.) Find a friend
Biking is an activity that is always more fun with friends. While getting back into shape for riding, I have found it very helpful to get with a group of friends and go for a ride. Take turns leading and "pulling" the group. Some riders are sure to be faster and some slower but it will push you either way. A great way to find a group to go with is using social media sites, Strava, or simply heading into Noble Cycling and asking us when the next group ride is. 
Remember to take things slow, be smart, and you will be back to your old 100-mile self in no time.