Posted on
By The Noble Cyclist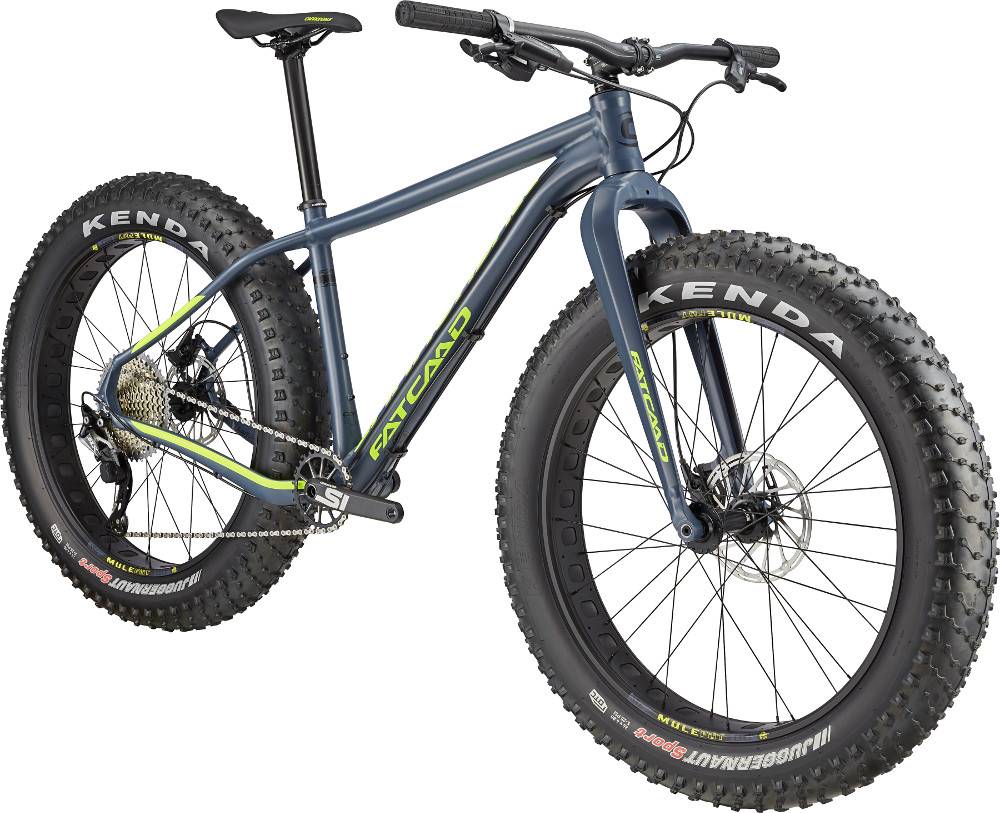 While professional cyclists are globetrotting to find the best weather to ride both road bikes and mountain bikes, we are here in a snow-filled spring. To stay fit, I recommend getting into fat biking. As a fat bike convert, here are 6 reasons that you should consider riding a fat bike.
To be honest, when I first saw the fat bikes in the shop I was skeptical. They had huge tires, they looked slow, and it implicated the need for snow, that cold white fluffy stuff that meant it wasn't warm outside. On my first day, the owner of the shop smiled while I cracked jokes about the bike looking slow and heavy and never being an operative past time for real cyclists. I contended that during the colder and snowier months the real cyclists would be on the trainer putting in the miles on Zwift or spinning their legs out on rollers. I even thought that most bike enthusiasts would go to the local spin class to keep their legs warm during the cold dark winter. While I was saying all this the owner looked at me and smiled because he could tell that I had never ridden one before. This was a few years ago and since then I have found a deep appreciation for the fat bike and it has cemented itself into my cold cycling routine. Here are the 5 reasons that all cyclists should give winter fat biking a try. 
1) Fat Biking Keeps the Weight Off
When the temperature goes down and roads are iced over and all the mountain trails are covered with snow, most cyclists hang up their helmets and put their bikes in storage. However, if you are like me, cycling is the best exercise both mentally and physically. During the winter months, especially around the holidays, it gets harder to stay in shape for the upcoming season. I can reason my way out of the gym saying that I will go extra hard tomorrow. However, being able to get out on a fat bike reminds me why I love biking. Being able to get out and spin the legs helps keep me active and reduces the amount of time needed to transition back to long rides when the snow and I are gone. 
2) Develop Muscle Mass
One of the worst parts about getting back on the bike for spring riding is the loss of muscle mass from the front and the back of the thigh. While I hit the slopes and get some muscle from skiing and snowboarding, these are not the same muscle groups that sustain my cycling addiction. However, riding a fat bike in the snow presents a few different challenges that regular biking doesn't. Riding a fat bike in winter involves the added benefits of snow, added clothing, and cold air breathing. All of these things are sure to increase your century time and keep you in shape during the winter. The added resistance of the snow and the colder air allow you to focus on better technique which translates to a more efficient transition back to mountain or road riding.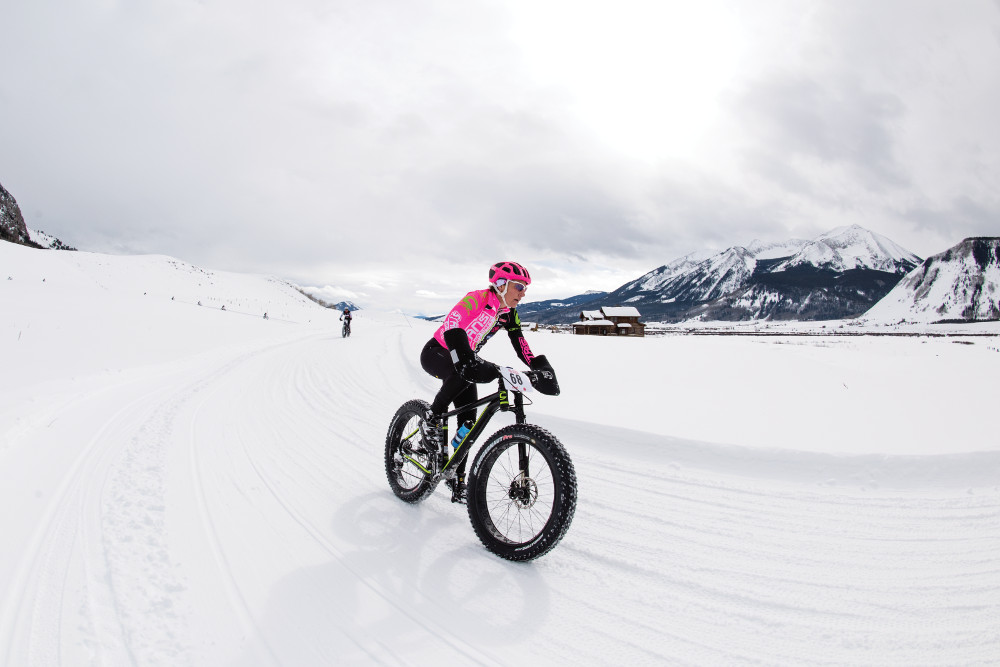 3) Get Out and Into Nature
While sitting on the couch is a great winter activity and sometimes necessary after a long day, a few hours in the saddle does the soul well. Getting out gives me a break from the day to day and allows me to get away. This ability to get out and ride allows me time to think and refresh. 
4) Develop New Skills
Many cyclists have become quite good at a single discipline of riding. However, the addition of a new skill to the cycling toolbag presents many new training opportunities. The cadence of a fat bike differs greatly from the typical cadence of a road bike in that the bike is heavier and the addition of snow creates more resistance. However, with the lower cadence, I have found that I have been able to improve my pedal stroke and reduce the amount of wasted energy I put into every pedal stroke.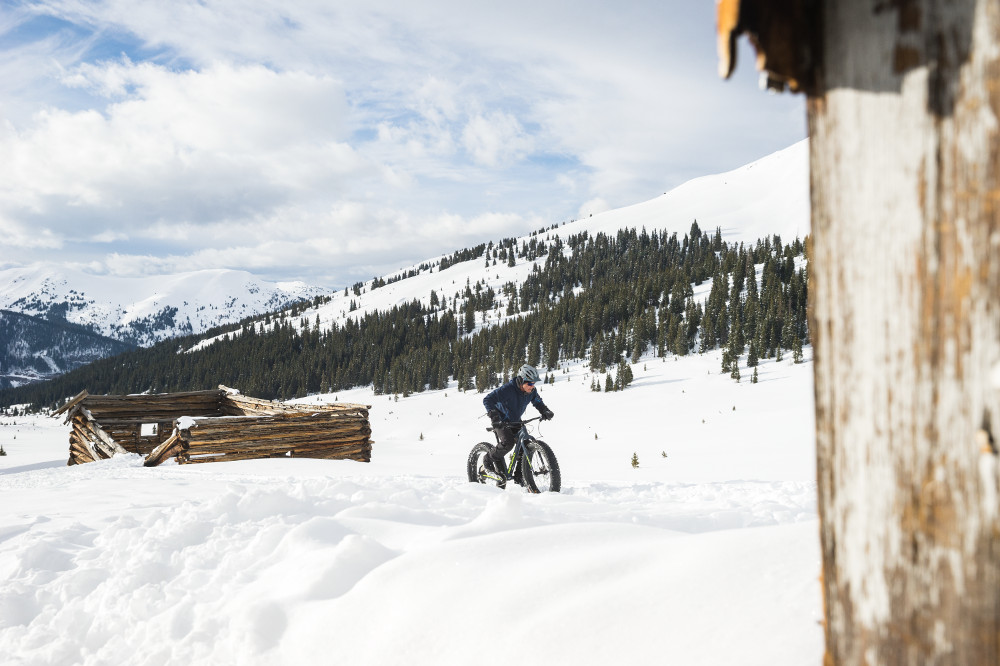 5) Become a Proactive Cyclist
Before riding a fat bike I thought that fat biking would just be something to get me out and keep me occupied in the snow. However, with the different conditions of snow always changing, fat biking has helped me to become a better rider and put me more in tune with feeling what the bike will do. It sounds like a Panda Express fortune cookie, but in reality, being in tune with the bike is a real benefit. When a cyclist is able to interpret the road through the feedback of the bike, they are in a better position to take a proactive approach to riding instead of reactive. 
There are so many benefits to getting out on a fat bike. These are just the 5 that I have found since I started riding a fat bike a few years ago. I have come a long way and now I don't crack jokes about fat bikes because riding them has risen to the top of my favorite cold weather activities. Come give a fat bike rental a try with the Cannondale Fat Caad.