WHY GET A RYDA SHARE BICYCLE?
FREE MAINTENANCE
Most kids bikes break down or get flat tires. Even the expensive brand bicycles need maintenance. Not with Ryda, just bring the bike in and the maintenance is free. Plus! Ryda Bikes never get flat tires. Ever!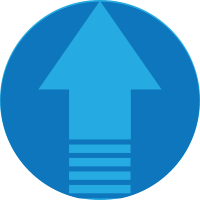 GROW UP - TRADE UP
Ryda Bicycles grow with your child. When your kid gets to big for his Ryda Bicycle, you can upgrade to the next size for no extra charge.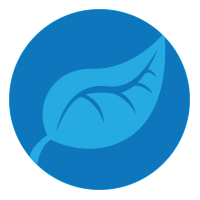 ENVIRONMENTALLY FRIENDLY
Unlike regular bike share programs, Ryda Share recycles our bicycles. Once a bicycle is returned, our mechanics clean and tune-up the bicycle so it's good as new and ready for it's next rider.
RYDA SHARE PRICING
Ryda Share Deposit

$30 One-time fee
16" Bicycle

$9.99 per month
20" Bicycle

$12.99 per month
24" Bicycle

$15.99 per month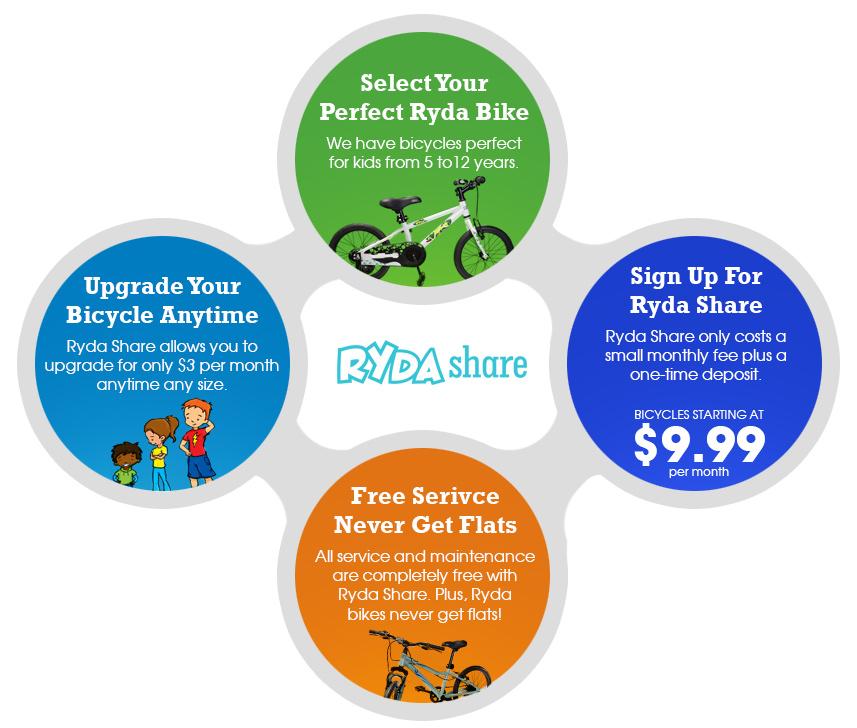 FIND THE RIGHT RYDA FOR YOU