INTRODUCING
THE ALL-NEW CANNONDALE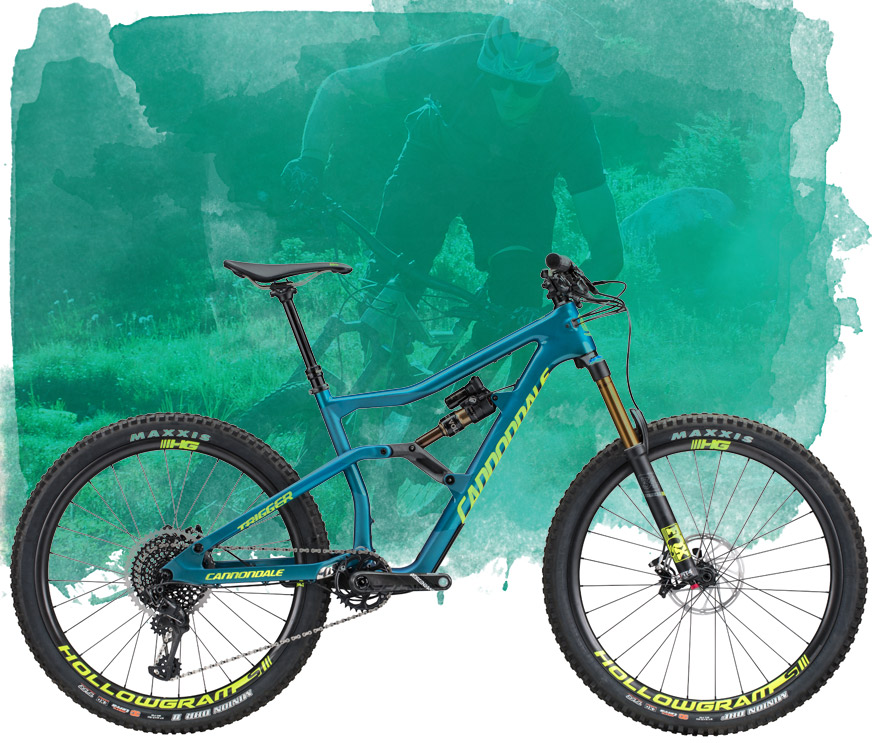 ALL OUT & ALL IN
Big ups & big downs. All mountain & all day. With a killer new dual-mode, dual-travel shock, and Ai- driven, all-mountain attack geometry, the all-new Trigger lives for big days in the big mountains, where sustained efforts lead to sublime rewards. Built for those ready to go all-out & all-in.
ATTACK GEOMETRY
The potent combo of slack 66 head tube angle, short stays and steep seat angle gives the Trigger drop-eating stability. Flickable agility and climb-crushing abilities, all in one confident machine.
FAST & FURIOUS
The new dual mode Gemini rear shock opens a world of all-mountain possibilities at the flick of a switch. It's pure Fox performance, with an extra kick.
SHORT STAYS - NO LIMITS
Only Asymmetric Integration (Ai) can deliver short stiff stays with no downside. Incredible agility and traction plus a stiffer, stronger rear wheel and big tire mud clearance - that's the Ai magic.
TRIGGER 1: $7,749.99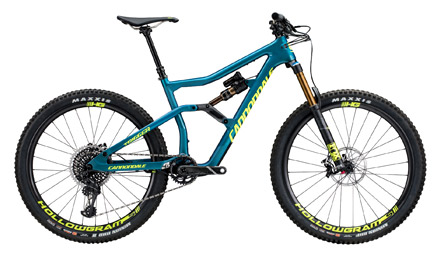 TRIGGER 2: $5,999.99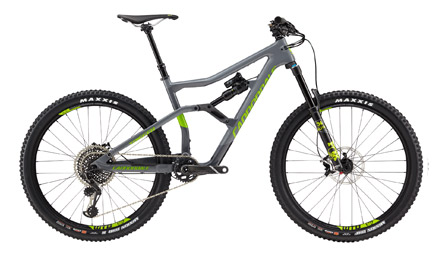 TRIGGER 3: $3,999.99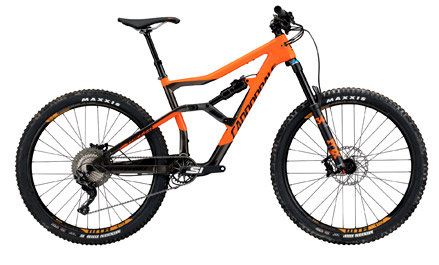 TRIGGER WOMEN'S 1: $3,999.99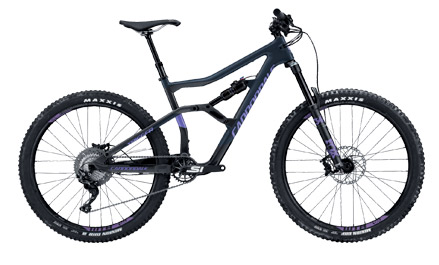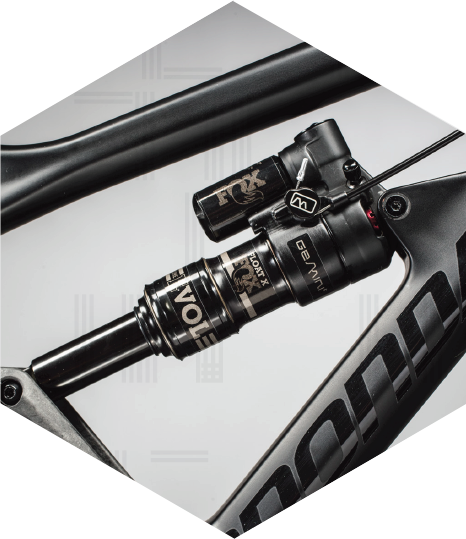 HUSTLE & FLOW
CANNONDALE MOUNTAIN
GEMINI SHOCK
Co-developed with Fox, the Gemini system adds two ride modes (Hustle & Flow) to the killer performance of Fox shocks. Flip to Hustle to shorten the travel and ramp up the spring rate for a snappier, more responsive feel for pumping through turns, sprints and traction-challenged climbs. Flip back to Flow for full Fox travel when things get rough.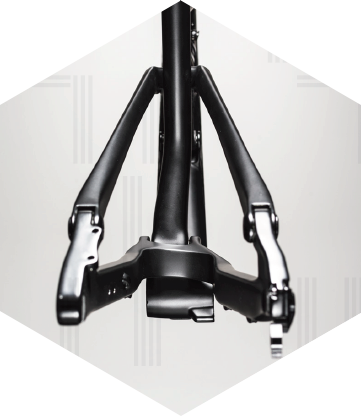 TAKE EVERY TRAIL
ASYMMETRIC INTEGRATION
Asymmetric Integration (Ai) delivers some of the shortest stays on the trail for climb-crushing traction and unreal agility, while preserving max tire clearance and frame stiffness.Plus a stiffer, stronger rear wheel thanks to the Ai even-dish build.
This is the Trigger.
Ready for anything & everything