Here at Noble Cycling we are not just in the business of selling you a bike and then pushing you out the door while shouting 'Good Luck!' We know that your bike needs and deserves future care and maintenance. That is why here at Noble Cycling we offer Lifetime Service on every bike we sell!
This is our commitment to you to show you that we will not only sell you the perfect bike, but we are also going to keep your bike going for life. What else would you expect from Utah's best bike shop? When you a Lifetime Service member, bring your bike in whenever you feel it needs a tune-up, look over, or just some tender, loving care.
Noble Cycling is committed to you and your bike. For life.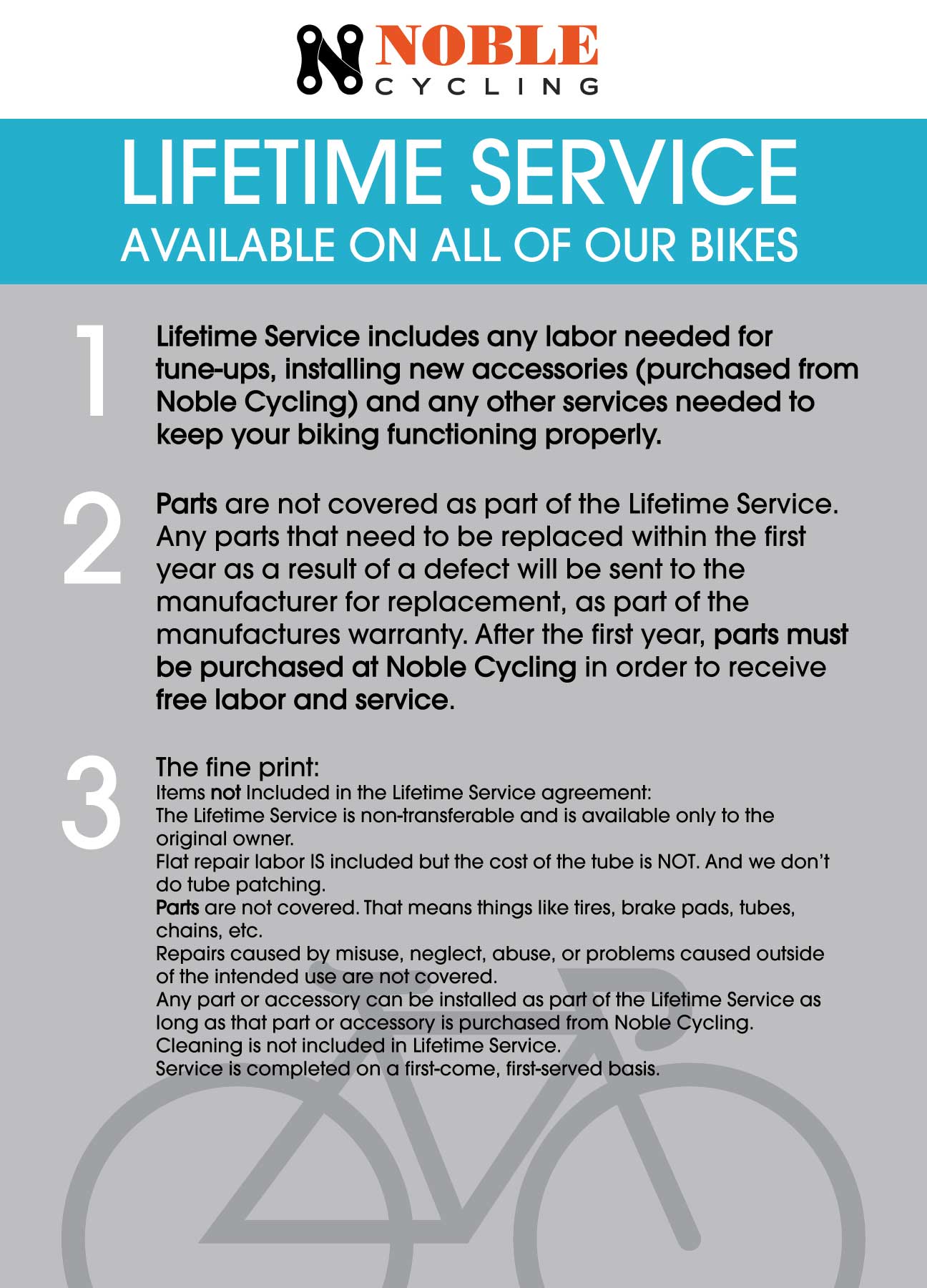 Powered by