Posted on
By The Lost Noble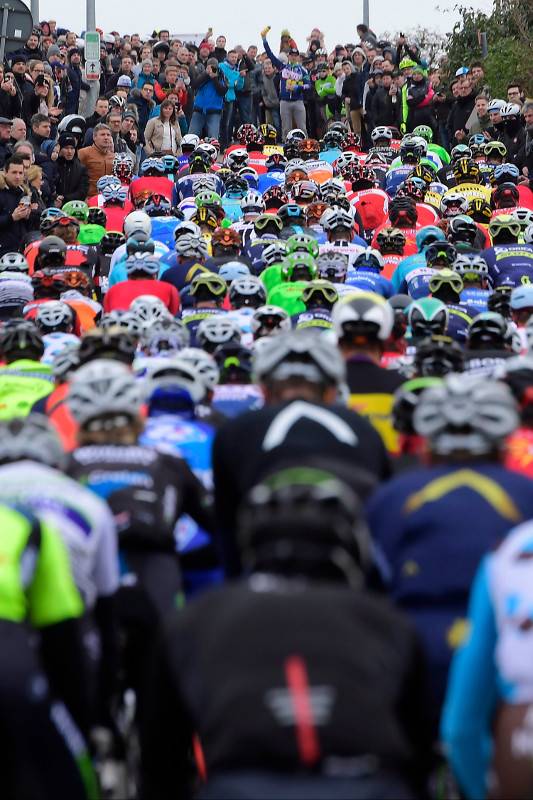 Summer is here and cycling events are happening every weekend. Here is a quick breakdown of stuff you should know to get yourself ready for your first, fifth, or hundredth biking event.
The cycling community is a tight knit community composed of individuals coming from all walks of life and who ride everything from a pre-World War II cruiser to a brand new carbon road bike. By helping those who've come to Noble Cycling, I've met lawyers, welders, retired school teachers, doctors, stay at home moms, students, those serving in the armed forces, and many other great people with backgrounds and occupations different from my own, yet we all speak the common language of bikes. Regardless of occupation or situation in life, people come to the store with questions regarding aspects of cycling and we at the store do our best to help remedy their problems. Like biking doctors, we fix creaks of bottom brackets, leaks in brake lines, fractured rear derailleurs, or twisted chains, all of which impair the ability of our patients to get back on the bike and enjoy one of the great pleasures in life- the wind in your hair while you bike across the world. However, many of those in the biking community do not participate in the great events that are being offered in the communities for fear of not being "adequately trained" or "prepared enough". I want to quickly explain the 3 topics of "What type of events are out there?", "Why would I want to participate in an event?", and "How do I get started?"

What type of events are there? .

Recently, I went to a local cycling event called Little Red in Logan, UT. For those who don't know, this event is a women's only event and unlike anything, I had previously experienced. When I got to the event the night before the ride, I noticed a bubble machine shooting bubbles into the air and women walking around in tutus and an 80's cover band playing "Girls just want to have fun"- I was not prepared for this but it turned out to be a great ride. Many cyclists of differing ability all were able to participate in the event and have a great experience. There are lots of different types of events in the area of biking.
Mountain-

Endurance - These events can last all day and usually involve courses around 50 miles in length.

Short - These events require a strong heart and lung capacity because athletes like to sprint these events. These events usually include a course of about 10 miles.

Downhill Race- Donning full face helmets, neck braces, goggles, and body armor, riders throw themselves downhill in hopes to get down the mountain the fastest. Oftentimes, these types of events have large jumps with riders getting 20+ feet of air.

Cross-country- A cross country event is just that, lots of ups and downs as riders traverse a marked course for time. These types of events include plenty of pedaling and are about getting across the line fastest.

Enduro-Much like the cross country events, in enduro events, riders are required to go up and downhill but only are timed for their downhill efforts.

Road-

Criterium - Criterium events, or Crits, involve a short track and lots of riders. These races often are short and benefit riders that enjoy sprinting because the riders don't know how long the race will last until the organizers ring the bell.

Staged event- This is the most widely recognized event because of events such as the Tour de France. Composed of multiple stages of differing disciplines, a stage race is a race with a little bit of everything.

Time Trial - The most basic of all the road events, a time trial is composed of a single rider trying to go as fast as possible on a short, usually one-way, course.The riders start at interval times to prevent riders from teaming up. It is a Darwinian survival of the fittest event because you will push your limits in order to leave it all on the course.

Gran Fondo- An event with Italian roots meaning

grand ride

. This event is composed of riders from all skill levels. This kind of event attracts all kinds of people because of the basic love of biking and that it is not so much a competition as a chance to ride alongside friends and neighbors.
Why should I participate in any event anyways?
It doesn't matter what your skill level is, being on a bike is a great thing. We have found that those who are preparing for events ride their bikes more than those who are not preparing for an event because they are working toward a goal. Being able to ride with a reason places that goal in your mind that you are training for something more than just a ride around the block.

Another added benefit is that while you are training, you are more likely to push yourself and in order to get better. The nice thing about riding in local events is that while you are riding with lots of other riders, you are only competing against yourself and you know how hard to push yourself

Riding in events is a great way to meet people and help promote the wonderful way of life known as biking- it's not just a hobby, its a lifestyle.
How do I find out about biking events?
Funny you should ask about biking events because Noble Cycling is actually a bike shop.We host local events such as group rides with water stations and we are great guides for local trails.We have a page on our website devoted to events in the area surrounding the shop. Also, a trip or a call to your local bike shop is a great way to find out about different events because shops have their ear to the ground as far as events go. Another great tool is looking for local events on Facebook or Google.
There are lots of reasons why you should look up an event and get involved. I have talked to lots of people after their first biking event and most people are excited to look up another event to do. The events are fun because being around people who share your hobby brings with it the possibility to learn more, get better, and buy another bike.