Posted on
By Noble Cycling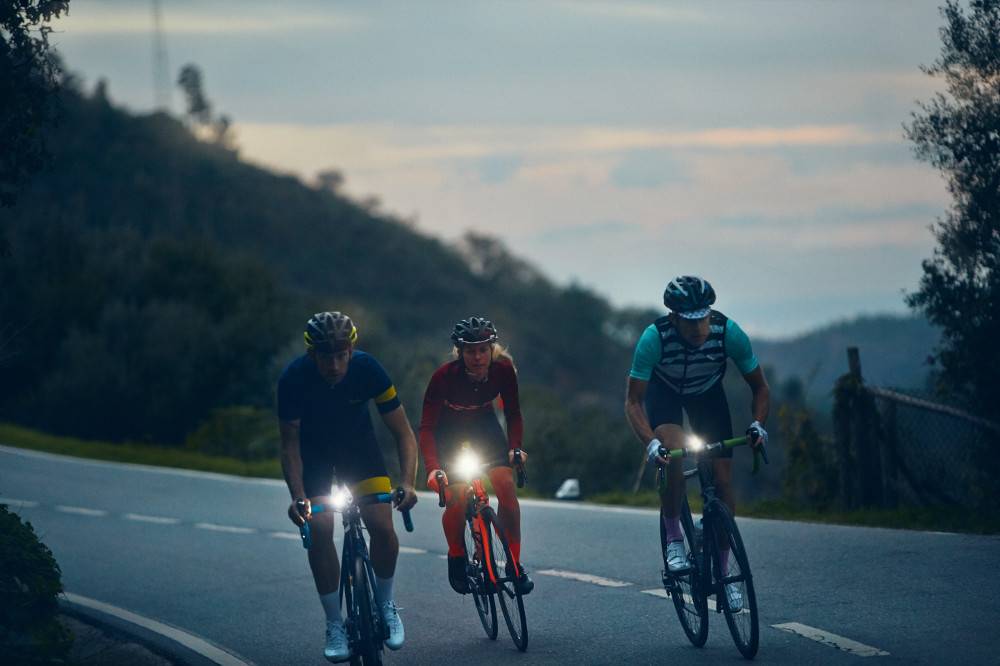 Why take a risk on buying a bike light, when there are tons of great options here at Noble Cycles waiting for you.
In the heat of summer, a few of the best ways to escape the midday heat but still keep up your Strava miles is to hit the road in the wee hours of the morning or take your ride to the evening hours when the sun has set for the day. If you are from Alaska and reading this, I really don't know what to tell you since you rarely get the full experience of a dark summer, instead please disregard for summer and reapply for spring through fall. In order to ride without the sun for a light, it becomes necessary to invest in a biking light that will provide you with enough light and sufficient battery life to get you through those hundreds of miles you are sure to log in the dark.

Not all lights are created equal
There are a few different types of lights that are designed for specific purposes. The most common class of bike lights is safety lights which go on the front and back of bikes in order to be seen in low-light condition by motorists and other cyclists; all in the name of safety. These lights are handy to be sure, but they do not provide adequate lighting for riding in dark conditions. For conditions like this, there are more powerful lights which offer much more lumens and more LEDs (light emitting diodes) in their construction.

Are you warmed up yet?
While considering what kind of light you'll need, you should be aware of the available lumens that the light will offer. Many bike lights advertise on their packaging that they have very high lumen capability at peak performance, however, they never say when that is or what happens after peak performance. In many cases, the peak performance occurs a minute or two after activating the LED's and then the performance drops, sometimes as much as 30%. When looking for a light, check the ANSI (American National Standards Institute) numbers and make sure that the specs will be able to keep up with you and your biking lifestyle. The ANSI specifications take into account the light output, beam intensity, beam distance, run time, impact resistance, and water resistance. Most brands don't go to the lengths to test all of these factors but instead just test battery duration and approximate the others, however, the brand Light and Motion, tests all of their lights to the ANSI FL-1 standards. Come in and give their product a quick look.
But what about the batteries?
Many modern flashlights offer the availability of rechargeable batteries but that might not always be exactly what you want. Many riders, myself included, may have forgotten to charge a flashlight the night before, only to end up waiting for your flashlight to charge while other cyclists can throw in some fresh batteries and get on the road. Another option that is available to cyclists, depending on the feelings about weight, separate battery pack for long lasting light. For those of you in Alaska or Canada, this would definitely help you make it through those long fall nights.
Mounting Options
Depending on your type of biking, there are many different types of options ranging from helmet mounts to handlebar mounts to chest mounts. However, with enough zip ties and Gorilla tape, we have found that you can mount a bike light just about anywhere.
Now that you have been enlightened about the reality that surrounds bike lights go and take a look some different lights so you can get out there and ride the miles that you need to in order to stay sane.