Posted on
By Hans D. Peterson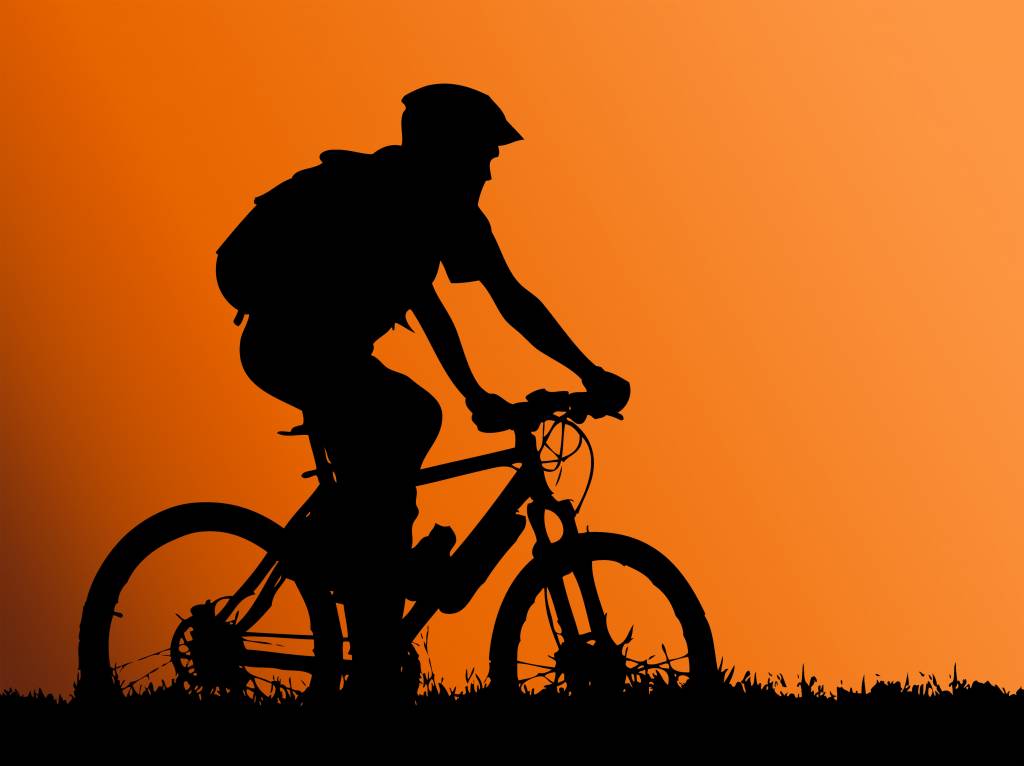 Put in the training miles
The key to performing well on a 50 mile ride, or even a century ride, really comes down to your training plan. The more base miles you get in, the better you'll feel during your ride, even if your base miles are done slowly. Try to get in three 20 mile rides a week a few weeks before your ride with a 30 to 40 mile ride as well. Starting out with 20 mile rides and slowly building up your distance is a good way to be really prepared for your 50 mile ride. Countless training plans can be found for free online, and the better your training plan is the better your ride will be.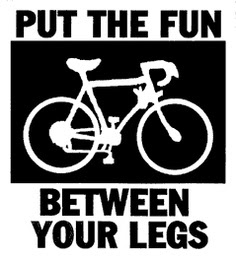 Drink every 10 minutes eat every 10 miles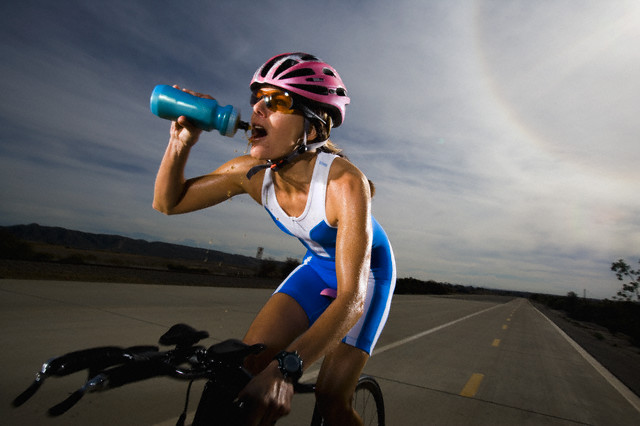 Staying hydrated and fueled during a longer ride is key. A common mistake beginner riders make is to not bring enough food and water on their rides. A good rule of thumb for fueling while riding is to drink every 10 minutes and eat every 10 miles. At a pace of around 16 to 20 miles per hour you'll burn 600 to 800 calories per hour (that's more than one big mac an hour). Replenishing your energy stores while riding will not only keep you from bonking, it will also make the day after your ride more enjoyable.
Stretch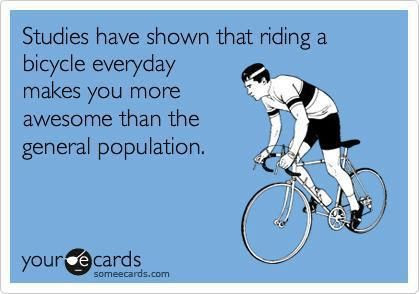 Before tackling a big ride, make sure to stretch. This will help you avoid injury and make you faster. Having a good pre-ride stretching routine is important, try out a few different ones and pick the one that works the best for you. For a good article on bike rider specific stretches follow the link here.
Gear check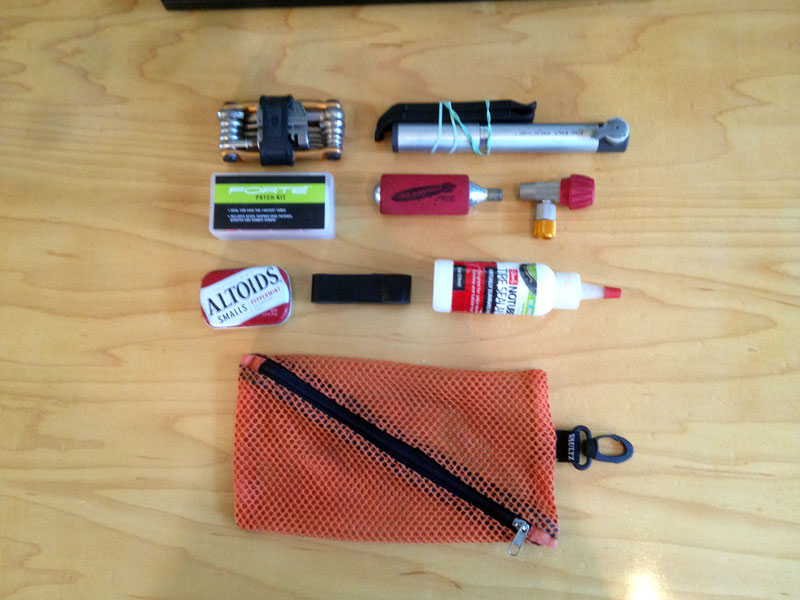 The night before your ride do a gear check. Make sure your bike is in good working condition and that you have the right clothing. In colder riding conditions make sure to layer. Be sure to check that you have enough food and water. Pack a spare tube with a mini-tool. Using a hand pump is time consuming and weighs more, buy a C02 inflation kit instead.
Get enough sleep the night before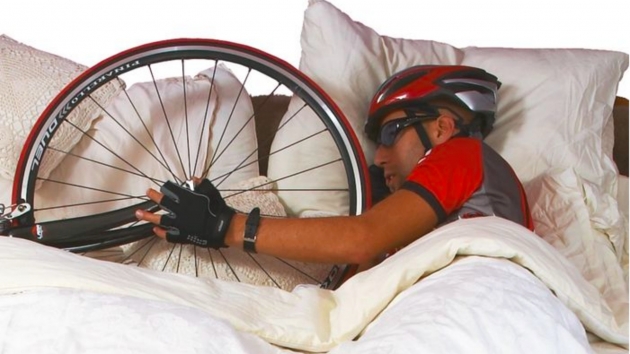 One of the most important things to prepare for a ride or a race is to get plenty of sleep the night before. Plan on getting at least 8 hours, it's usually hard to sleep because of the excitement or nervousness before a ride, but getting in the hours is vital to performing well.
Don't give up – it's just a mental game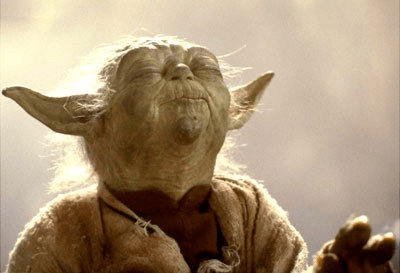 This tip is one of the most important. Will-power is what got you out there in the first place. Once you have given up mentally, it's nearly impossible to finish your ride. Go into the ride with the mentality that you will finish no matter what. You are capable of far more than you think. Researchers have found that the mind will give up before the body does. So if things get tough just remember that.
Most importantly, just have fun. Riding 50 miles on a bike is impressive and the bragging rights alone make it worth it. Completing your first 50 mile ride is a big step to opening the door to the world of cycling.